Medmain Inc. has raised ¥100million from DEEPCORE and DOGANβ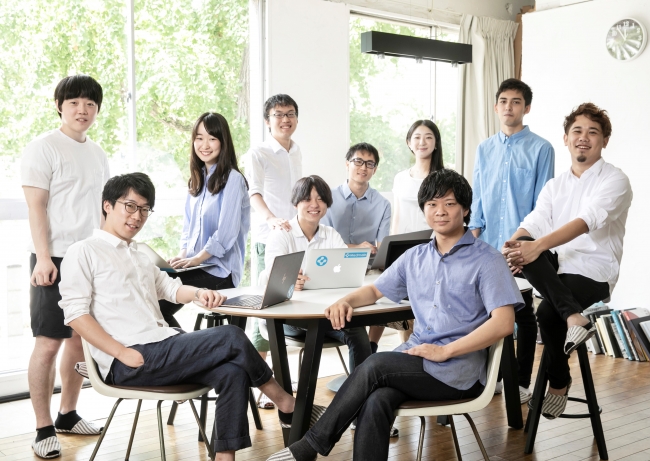 Medmain Inc. (Fukuoka City, CEO:Osamu Iizuka) has raised ¥100million from DEEPCORE, the AI specialized VC,
and DOGANβ, the Kyushu-district specialized VC.
Medmain is currently developing "PidPort", the software for pathological image diagnosis using DeepLearning,
and "Medteria", the tailored cloud service for medical students.
Medmain has been awarded in many places across the globe,
like winning the pitch competitions held in Silicon Valley, Estonia, and so on.
[About PidPort]
Pathologists are a group doctors who specialize in visually analyzing samples from
the tissues of a patient under
the microscope and then determine a diagnostic result. Pathologists are required in any hospital,
but there is a shortage of them everywhere.
To solve this problem, Medmain is developing "PidPort" with the support from some medical institutions
from across the globe.
We use a supercomputer for DeepLearning, so that AI learns image data with high speed.
Based on this system, PidPort will make a diagnose in a single minute with the high accuracy.
We are currently developing PidPort to release the product to all over the world in a year.
[About Medteria]
Medteria is the tailored cloud storage service for medical students.
As we provide one cloud to a single school, medical students who belong to the school can share the information
altogether. No matter of their grades.
We are currently introducing Medteria to medical schools in Japan, and aiming at building
the whole new platform for doctors based on the information from Medteria.
[Our team]
We have not only the medical members who has the professional knowledge of medicine,
but also the engineering members who is good at implementing Machine Learning & Deep Learning.
We will be the more diversified, professional team to expand our product globally.
[The Main Purpose of the Investment]
We will spend most of the money to brush up AI algorithm and recruit more engineers.
[Company Information]
Name: Medmain Inc.
Representative: Osamu Iizuka (CEO)
Location: Fukuoka City
Established date: January 2018