【Successful Development of Pathological AI】Now Possible for Accurate and Rapid Cervical Cancer Screening – Published in Cancers / Special Issue: Artificial Intelligence in Oncology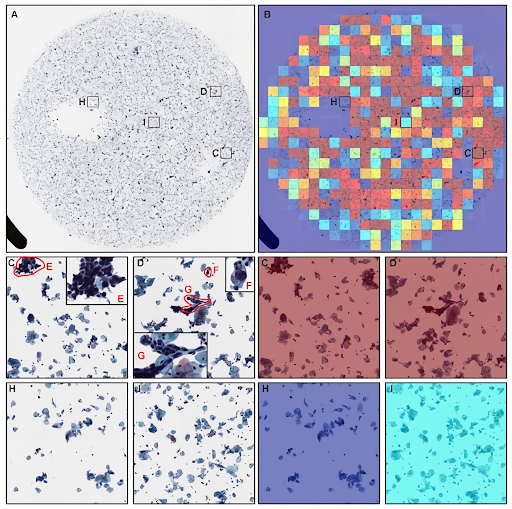 Medmain Inc., a provider of the digital pathology support solutions "PidPort", has successfully developed a pathological AI that enables to classify suspicious epithelial tumors in liquid-based cytology digital specimens used for cervical cancer screening, using Deep Learning.
The use of this developed AI is expected to speed up, improve accuracy, and homogenize the cervical cancer screening process by liquid-based cytology.
We are also pleased to announce that a paper on this development has been posted on Cancers, issued by MDPI (https://www.mdpi.com), and was published in a special issue of Artificial Intelligence in Oncology on February 24, 2022.