Osamu Iizuka, CEO of Medmain Inc., exchanged opinions with the US Ambassador to Japan Rahm Emanuel!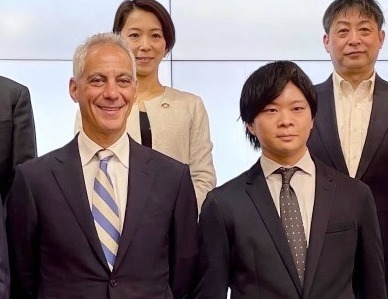 Osamu Iizuka, had a chance to exchange opinions with Rahm Emanuel, the current United States Ambassador to Japan, who has served as White House Chief of Staff for US President Barack Obama and the 55th Mayor of Chicago.
During the discussion with him, we introduced our efforts and received his opinion on how to develop our business in the United States.
Thank you so much for giving us such a valuable opportunity.