【Announcement of Exhibition Participation】 Arab Health 2023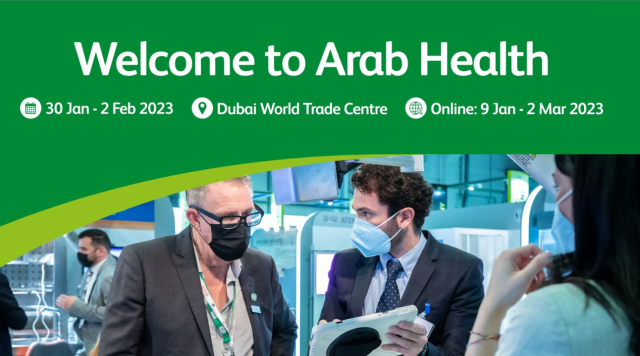 We are excited to announce our participation in Arab Health 2023, which will be held at Dubai World Trade Centre in the heart of Dubai, United Arab Emirates, from Monday, January 30 to Thursday, February 2, 2023.
Arab Health is the largest healthcare industry trade show in the Middle East region.
We will have a booth in the Japan Pavilion, where JETRO (Japan External Trade Organization) will be exhibiting to give an in-depth look at "PidPort", a digital pathology support AI cloud system.
<Information for Arab Health 2023>
Date:
Onsite Exhibition: Monday, January 30, 2023 – Thursday, February 2, 2023
Online Exhibition: Thursday, January 9, 2023 – Thursday, March 2, 2023
Venue: Dubai World Trade Centre
Medmain Booth Number: H7.C54
https://www.arabhealthonline.com/en/Home.html