Successful Development of Pathology AI to Classify Suspected Urothelial Carcinoma Lesions – Published in Cancers / Special Issue: Artificial Intelligence in Cancer Screening –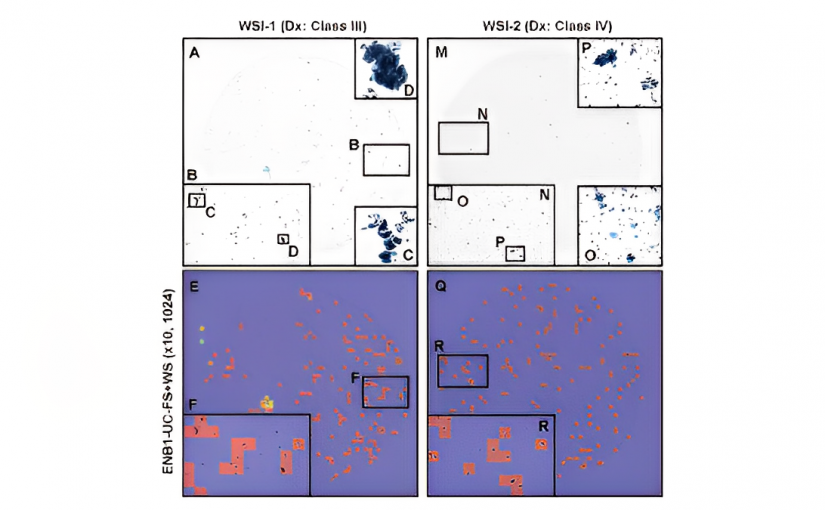 Medmain Inc., a provider of the digital pathology support solutions "PidPort", has successfully developed a pathological AI that enables to classify the presence of suspected urothelial carcinoma lesions in Whole Slide Images of Liquid-Based Cytology (ThinPrep) Urine Specimens.
The key point of the research results is that it became possible to infer the areas of suspected urothelial carcinoma existed in the specimen of Whole Slide Images, which allows large numbers of digitized specimens for screening to be analyzed seamlessly using deep learning artificial intelligence.
We are pleased to announce that a paper on this research has been posted on Cancers, issued by MDPI (https://www.mdpi.com), and published in a special issue of Artificial Intelligence in Cancer Screening.
https://www.mdpi.com/2072-6694/15/1/226
*This achievement was made possible by a grant from the New Energy and Industrial Technology Development Organization (NEDO).