We are looking for medical students to join us as interns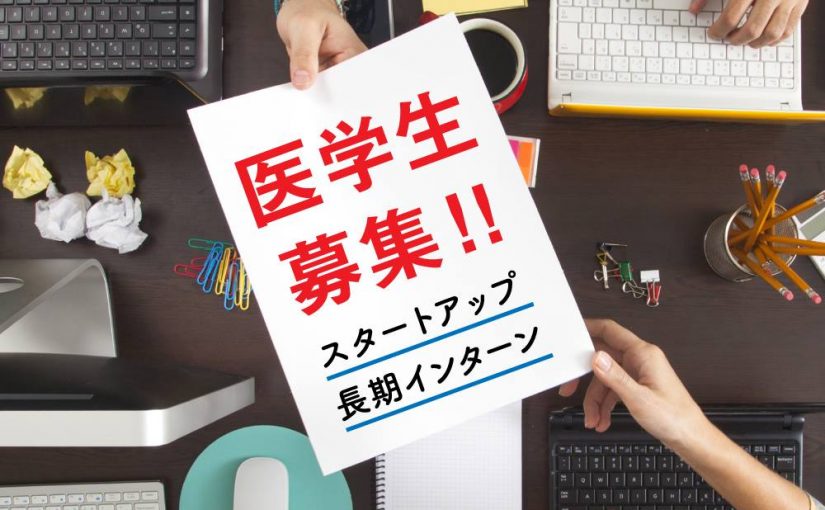 [Intern works]
Marketing/Building new teams
[Job Description]
Marketing (Strategy, Design, Practice)
・Planning and Management works to brush up "Medteria",
the tailored cloud service for medical students.
・Marketing tasks to introduce "Medteria" to as many medical schools as possible.
[About You]
・Being Intrested in IT×Medical
・Want to experience marketing tasks.
・Eager to create the bright future of Medicine.
[You will work at]
Tokyo office or Fukuoka Office in Japan.
[Working Condition]
・You will be paid ( The amount of money is upon request)
・Please commit on this internship in the long term.
*Remote work is welcome.
*Your working hours can be changed flexibly depends on your school works and so on.