Medmain has participated in the annual meeting of the JP Society of Pathology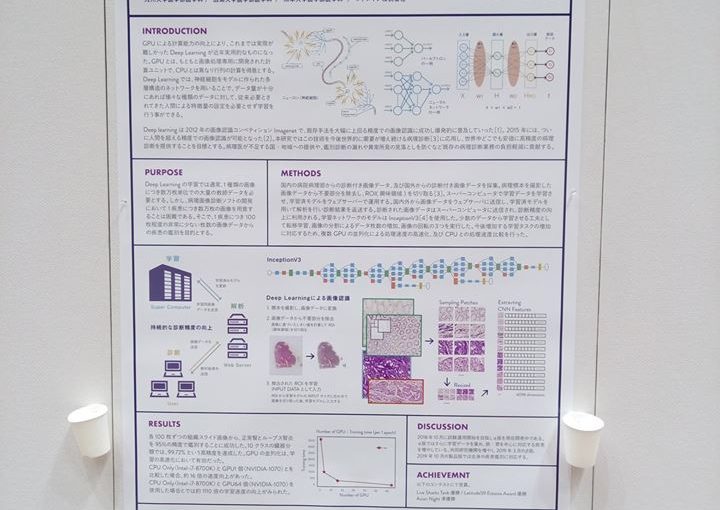 The annual meeting of Japanese Society of Pathology was held in Sapporo City from 21st to 23rd of June.
Through the meeting, we have realized that pathologists in Japan are also getting interested
in using AI for pathology.
4 members including Osamu Iizuka (CEO) have joined the meeting, and
Osamu had a poster presentation with the theme, "Developing the software for pathological image diagnosis using Deep Learning", and won an excellence award.

We have exchanged a lot of opinions and received advice from other pathologists.
The meeting was very beneficial for us.